After Builders Cleaning in London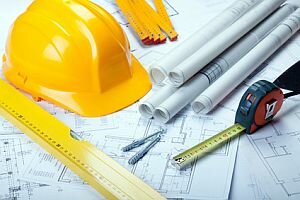 If you have just finished the repairs of your home, the after builders cleaning work is about to begin for you. You are probably exhausted and bored by the entire renovation process. The pile of construction debris is gone but still your home is not as clean as you want. No need to panic! Take advantage of our professional after builders cleaning in London. This procedure is suitable for all kind of properties and could be specially designed for your needs.
What Does After Builders Cleaning Include?
Our diligent team will remove all the cement dust, debris and rubbish, scattered all over your living area. It involves the usage of professional and heavy-duty equipment and specialised detergents. One thing you should know is that our cleaners need access to electricity and running hot water. Devote yourself to more enjoyable activities, let our team finish the job and enjoy your renovation provided with a freshly cleaned home!
Call House Cleaning London Ltd. on 020 3026 6016 and we will take care of the unsightly mess and the reconstruction debris!
Advantages of Our Service:
We perform the whole process with attention to details, diligence and proficiency;
Prompt, reliable and affordable service;
It comprises grout cleaning; cement dust removal; deliming the tiles; polishing and damp wiping the different surfaces and general tidying up of your property;
If you wish we can include carpet and upholstery cleaning or other specialised services for even better final results with our heavy-duty equipment.
After Builders Cleaning Prices
£14 cleaner / hour with our cleaning equipment and detergents, minimum six hours of cleaning.
POST RENOVATION CLEANING LONDON
When your home reconstruction and repairs are over, don't lose precious time and don't despair but invite our after builders cleaners to transform your property from construction site to a lovely home! Take advantage of our flexible service - you'll be charmed by the final outcome that will be the perfect final step of your renovation project!
You and your family do deserve dust-free, safe and healthy domestic environment. Carpets, furniture, windows - every element of your domestic interior will shine from cleanliness, thanks to our precise team. We, at House Cleaning London, comply with customer's requirements and to provide high-quality services every time.
Contact our operators on 020 3026 6016 and get a free quote for our post-renovation cleaning! You can also fill our online Booking form - don`t hesitate but choose our service today!