Professional Domestic Cleaning in London tailored to your needs!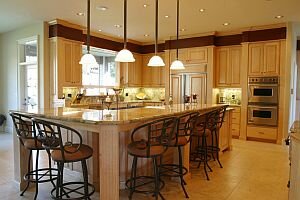 Everyone wants to have more free time and live in a neat and tidy home at the same time. Unfortunately, household chores are time-consuming and seem to be endless. Dusting, hoovering, tidying up, ironing, etc. - these are some of the chores we do almost everyday. The good news is that our company can do them instead of you if you rely on our domestic cleaning service. Our services are specially tailored to suit your individual needs and requirements. In addition, our experts are highly motivated, trained and hard-working.
Ensure Yourself the Spick and Span Environment You Deserve
Check out these stacked benefits, provided by our diligent maids:
High-standard sanitising on a regular basis. The frequency and duration of the sanitising session depend on client's preferences. Our maids provide daily, weekly and fortnightly visits.
We use top-branded, non-toxic detergents and contemporary machinery.
You can also provide your own supplies to our house cleaners, in case you want to save some money on the procedure!
Our maids are insured and background checked. They face every single challenge with enthusiasm and high motivation - they have been hired for their skills and professional attitude.
We follow a standard checklist but feel free to add your personal requirements and preferences.
You can reschedule the cleaning without penalty charges and tricky conditions - just give us a call in a timely manner.
Every time the same experienced cleaner will come to your premises. She will be replaced in case of sickness or holidays or in the rare case you are not satisfied with the achieved results.
Requesting our regular domestic cleaning means that you will receive marvellous final results every time.
Call us on 020 3026 6016 and get yourself impeccable tidiness and neatness at fair and affordable prices!
Domestic Cleaning Prices:
We provide our regular cleaning service on daily, weekly, fortnightly or monthly basis.
£11 per cleaner per hour with your cleaning detergents on weekly basis. Between two and four hours of cleaning.
£10.5 per cleaner per hour with your cleaning detergents on weekly basis. More than four hours of cleaning.
£12 per cleaner per hour with your cleaning detergents on fortnightly basis. Minimum three hours of cleaning.
£14 per cleaner per hour with our cleaning detergents on regular basis. Minimum two hours of cleaning.
Ironing
Ironing service £11 per cleaner per hour on weekly basis. *
Ironing service £10.5 per cleaner per hour on weekly basis. More than four hours of cleaning. *
Ironing service £12 per cleaner per hour on fortnightly basis. *
* Please note that approximately 6 to 7 shirts could be ironed for 1 hour.
Here is what our domestic cleaners will do for you!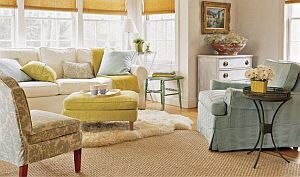 With years of experience providing professional services in London, we have created an extensive cleaning checklist to ensure perfect results. Have in mind that all your preferences and demands will be taken into account.
Kitchen - trash bins will be emptied; worktops will be polished; kitchen appliances will be degreased and wiped; floors will be mopped; carpets and rugs will be vacuumed.
Living room and bedroom - our expert cleaners will freshen up the upholstery; empty and clean the ashtrays; dirty floors will be vacuumed and mopped; dust and stains will be removed; windows will be wiped from the inside.
Bathrooms and toilets - we pay special attention to these high-risk premises. Mould, limescale and cobwebs will be eliminated. Toilet seat, shower cabin, bathtub, tiles will be deeply disinfected with strong but non-toxic detergents.
Hallways - tidying up; sweeping floors; cleaning mirrors.
Don't hesitate when it comes to home hygiene and safety! Your family deserves fresh, neat and tidy living area. You can have it just by a single phone call to House Cleaning London. Our rates are competitive and affordable!
Dial 020 3026 6016 and find out all the details concerning our London domestic cleaning services or send us your enquiry through our online Booking Form!