Floor Cleaning and Polishing London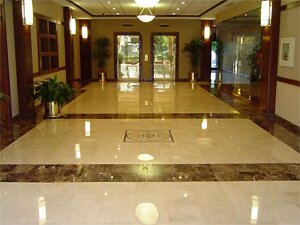 Every diligent homeowner must take a good care of his hard floor through precise cleaning and polishing. House Cleaning London provides high-quality floor polishing in London. Our convenient service successfully combines floor polishing, cleaning and restoration of your stylish hard floor to its optimal condition. We will send our experienced technicians to determine the level of contamination and conduct the suitable method for the type of your hard flooring. Our polishers are trained to use the latest and the most innovative machinery in the industry. Therefore, we always accomplish incredible final outcome - we always strive to achieve 100% customer satisfaction. Whether with high or smooth gloss, your flooring will be exceptionally clean, brighter and admirable.
What Does Our Service Include?
Marble, granite, concrete polishing and restoration;
Tile and grout deep cleaning;
Natural stone worktop polishing;
We work with diamond pad abrasive tooling;
Our team uses appropriate detergents depending on the material;
Through hard floor buffing (smoothing the roughness) and grinding (scraping away the top layer in order to reveal the new one underneath).
Call our helpful office assistants on 020 3026 6016 and schedule an appointment for floor polishing service in London! Maintain the good condition of your hard floor and prolong its life!
Hard Floor Polishing Prices:
Depending on the floor condition, the prices vary from 5 to 15£ per sqm. Please note, minimum charge applies on each order.
Marble, granite, concrete polishing and restoration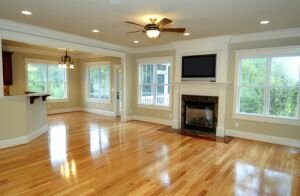 Natural stone surfaces, such as marble and granite, are beautiful and sustainable but they require regular maintenance. Stones are porous by nature and easily absorb dirt and because of that they need a special treatment. House Cleaning London provides excellent floor polishing services using high-speed diamond polishing pads, repairing and shining the surface to perfection. The same technique is applicable for concrete floor polishing - the final outcome is marvellous appearance and a sleek surface. Keep in mind that as a reputable provider of cleaning services in London, we only deliver floor cleaning, polishing and restoration of high quality!
Ensure yourself a free estimation by a single phone call on 020 3026 6016! Get in touch with us also via our convenient online Booking Form!