One Off Cleaning in London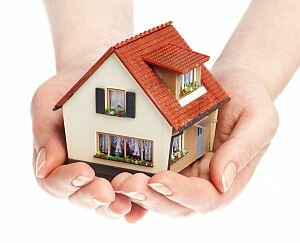 One off cleaning is the way to clean and freshen your London house or workplace quite deeper than the basic everyday cleaning. Devastating result of design renovation or wild party, lack of time, your annual spring cleaning schedule, all give rise to a nice thorough home cleaning. No matter the case, we will perform effective, accurate, thorough one off cleaning to get the clutter back in order.
One off thorough cleaning
Spring cleaning
After party cleaning
Selecting desired amount of hours
Expertise and diligence
Spring cleaning London
One off cleaning during spring time is strongly advisable, because windows have been closed for so long period. Our technicians will do their best to remove the settled dust and dirt from surfaces, furniture and carpets, in order to improve the indoor environment in your London property. Furthermore spring cleaning could be conducted any time of the year, whenever you observe your house is messy. You can always rely on us for quality spring cleaning or any other household cleaning challenge.
House cleaning services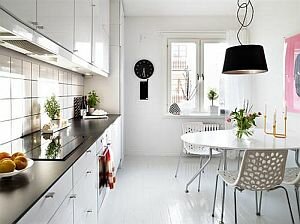 We have invested a lot of expertise into our cleaning techniques and comprehensive training of our staff. Everyone in our company is dedicated to provide you with the best service possible, starting from our competent customer care operators and finishing with our skilled, qualified cleaning technicians. We serve both London business and private clients, but our goals are always the same with regard to the quality of our one off cleaning services.
Booked for a one off cleaning, you only pay for the exact amount of hours you need. In case your home or office is too big we will send a team of cleaners to engage for longer time. We will start with your priority tasks, which might include cleaning of usually neglected areas, window washing or kitchen appliances degreasing for instance. When you avail from our one off cleaning, you can comfortably relax while we keep your property shape up.
After party cleaning London
After party cleaning probably is the last thing you want to do after long night of celebration. If you face piles of dirty glasses and dishes and you feel stranded, this is where we enter the scene with fast and efficient after party cleaning. It would be great if you plan your after party cleaning along with your party, and celebrate with nothing bothering you. We will clean the rooms that you point as necessary, or perform a general cleaning of the whole property; it is your decision. Our after party cleaning is available for any private house and business office in London.
We can boast of great number of satisfied clients in London and ensure that you will find our one off cleaning service efficient and professional. Give us a call today to inform yourself how we can help your household or business.
For more details and free quotation you are welcome to call us on 020 3026 6016 or alternatively complete Booking Form.
In order to make you feel comfortable, we perform one off cleaning in these districts:
Greenwich
,
Notting Hill
,
Blackheath
,
Mayfair
,
Holloway
,
Maida Vale
,
Muswell Hill
,
Barking
,
Camberwell
,
Paddington
,
Our happy customers` reviews
"My house looks great and my fridge/freezer look terrific! Thanks for your excellent work"
Jenny, Bromley
"I am happy with the service you provided and have no hesitation to give my recommendation for your company and its employees."
Lily, Lee
"Was one of the best cleans my home has ever had - will recommend you."
Julie, Islington
END OF TENANCY CLEANING
CARPET & UPHOLSTERY
REGULAR CLEANING
OTHER CLEANING