Other Cleaning Services in SE9 Eltham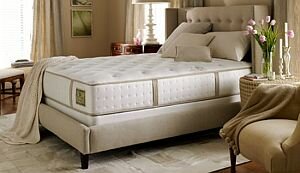 Which are the domestic details you never have time for? Oven, mattresses, curtains - they also need proper sanitising, but nowadays, housekeepers are too busy for them. The best option is not to neglect these important parts of home interior, but to rely on professional cleaning assistance from House Cleaning London Ltd. Our reliable Eltham cleaning services will satisfy even the most exigent customers.
Thanks to our modern, eco-friendly approach and heavy-duty machines, you will receive super shiny and perfectly disinfected home.
Mattress Cleaning in SE9 Eltham
You insist on being healthy, rested and happy, right? Then you must ensure yourself our affordable Eltham mattress cleaning service. Your bed will be from now on the safest place in the world owing to our professional Eltham mattress cleaning. Our efficient Eltham mattress cleaning will eliminate all dust mites, allergens and pathogens through the power of the steam. Get yourself:
Reliable and affordable steam or dry Eltham mattress cleaning (mostly steam-heat extraction procedures), depending on the fabric of your mattress.
Healthy sleep, good rest and super hygienic mattress, thanks to our professional Eltham mattress cleaning services.
Mattress cleaning prices:
Mattress Steam Cleaning Price £20.00
Mattress Dry Cleaning Price £40.00
Curtain Cleaning in SE9 Eltham
How do you imagine Eltham curtain cleaning? Don't lose your time and efforts to accomplish Eltham curtain cleaning all alone! Rely on our specially tailored Eltham curtain cleaning, provided on site. Our flexible and affordable Eltham curtain cleaning is complied with the material and gives wonderful results. Learn more about the numerous profits from our convenient Eltham curtain cleaning service and decide:
Get yourself efficient steam or dry Eltham curtain cleaning procedures;
Efficient sanitising actions, included in our professional Eltham curtain cleaning, performed without taking down your dusty curtains;
Deep disinfecting, combined with bad odours removal and super refreshment of colours.
Contact us now on 020 3026 6016 and request our reliable Eltham curtain cleaning, available in the whole SE9 district!
Steam Cleaning Prices:
A pair of short curtains £20.00 / A pair of long curtains £25.00
Dry Cleaning Prices:
A pair of short curtains £40.00 / A pair of long curtains £50.00
Oven Cleaning in SE9 Eltham
Efficient Eltham oven cleaning is mandatory in every kitchen. Eltham oven cleaning must remove burnt-on food residues and carbon, but it's not an easy task for housekeepers in SE9 area. Our professional Eltham oven cleaning is the answer. Request this affordable service and ensure yourself all these pure profits, emanating from our professional Eltham oven cleaning:
Our specially designed machine Polti Vaporetto will do the hard job flawlessly, so Eltham oven cleaning will end up with gorgeous results;
The entire Eltham oven cleaning procedure is eco-friendly and harmless.
Why not combining our reliable Eltham oven cleaning with our comprehensive and professional one off cleaning in SE9 district? Final outcome will be sparkling, neat and tidy home area.
Oven cleaning special offer:
book single/double oven cleaning + 1 carpet cleaning for £63/£73
* Our customers can take advantage of the Special offers once a month.
Oven Cleaning Prices:
Single oven £49 / Double oven £59
* Minimum charge applies.
Don't hesitate to order our Eltham other cleaning services, because impeccable hygiene and cleanliness are needed for every part of domestic interior. Here, in SE9 area our experienced company is always available for you. We provide specially tailored sanitising packages at cheap and competitive prices.
Call us on 020 3026 6016 for a free quote or fill in our online Booking Form!
If you take advantage from our convenient domestic cleaning in SE9 Eltham , freshness and tidiness will become a part from your constant domestic environment.
An article from our cleaning blog:
Make a total purge for happy life
Everyone wants to be happy, but only few can actually achieve it. They say happiness isnt a destination, but an entire journey. Finding the harmony in life and thinking positive may sound easy, but eventually all of you start to believe that happiness is inside a human. Isnt it time for you to consider this, too? Start with something really simple. Make a total purge for happy life. Expel all of the necessary things, feelings, relationships and thoughts! Clear up your life and start being nothing else, but simply happy: Throw out the regrets there is nothing worse that living in a constant asking What if. It is much better, if you start making more risks, but not being sorry for some moments or actions from past. Exp...
read more from our blog>>
Other cleaning services in Eltham SE9: