Spring Cleaning in Balham SW12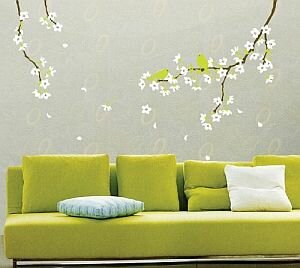 With spring comes new life. And no life is complete without having a roof over your head. Home area is, on the other hand, a sincere place that has been always protected and looked after by people more than anything else. Maybe these things form the reason for the Spring Cleaning tradition. With the rise of spring, people feel obliged and prepared for grand, deep and thorough home cleaning.
If your plans include Spring Cleaning, as well, we are here to offer you a great opportunity. Celebrate the new season and the new birth of nature, while we will do the Spring Cleaning in your SW12 area instead of you. Manage your time and have no worries about being left with no time for Spring Cleaning. Today's modern world offers you the super useful time solution of the professional cleaning services. The expert teams from House Cleaning London Ltd. in Balham SW12 will perform all the actions from the Spring Cleaning plan accurately, completely and precisely.
Spring Cleaning Prices:
£12 per cleaner per hour with your cleaning equipment and detergents. Minimum four hours of cleaning.
£14 per cleaner per hour with our cleaning equipment and detergents. Minimum six hours of cleaning.
Call us on 020 3026 6016 and learn more about the Spring Cleaning Service in the SW12 area right away! You can also use the online Booking Form to request the service. In return of your trust, you will receive full covering of the house area - the furniture, the floors, the upholstery, the worktops, the windows, the doors, and even the most hard-to-reach places. If you are still hesitating, though, check out why you really should rely on our convenient service for the SW12 area:
Thorough home cleaning of the entire house or flat - includes the classical actions plus the option for you to request some specific things or procedures. Feel free to tell us what you want and what you demand from us!
Flexible in time - you are the only one, who will organise and arrange the cleaning procedure. You point the date and you name the instructions. You can either book an overall Spring Cleaning - with our cleaning equipment - or you can ask for cleaning only. You may provide us your cleansers or you can let us use our non-toxic and specially tailored pack of cleaning detergents and high-tech machinery. According to the house condition and largeness, you choose the hours for cleaning and the number of experts for the procedure!
Best quality - your home will be visited by the best professionals, which are trained, vetted and insured. You receive fast and effective Spring Cleaning and your home area will be treated with sophisticated and non-harmful products only!
Check out our affordable prices for Spring Cleaning in Balham SW12 here. Call us on 020 3026 6016 and start a new spring life with a splendid home look!
Check our other cleaning services in
Balham SW12
!