Spring Cleaning in Greenwich SE10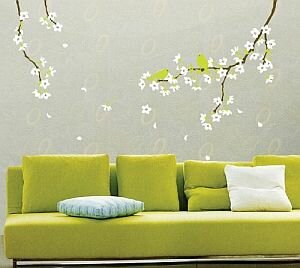 "Listen, can you hear it? Spring's sweet cantata. The strains of grass pushing through the snow. The song of buds swelling on the vine. The tender timpani of a baby robin's heart. Spring."-Diane Frolov and Andrew Schneider, "Northern Exposure, Wake Up Call". People associate this season with the regrowth of Mother Nature. Just look around Greenwich and you'll feel it everywhere! But have you thought, that if we had no winter, the spring would not be so pleasant? So, let's organise an adequate send-off of the cold winter days. How? By performing a deep spring cleaning. It will chase the stuffy air out of the unventilated rooms. Moreover-it will help us to prepare for the sunny weather by getting rid of the accumulated dust and dirt.
All that sounds really great, but do you have enough free time for this overwhelming task? Are you ready to sacrifice your precious moments, which you have stolen for your beloved ones or your hobbies? If the answer is negative, profit from our convenient service: thorough spring cleaning. Thus your problem will be solved once and for all, because we guarantee that you'll find so many stacked benefits, that you'll become our regular and loyal customer. House Cleaning London Ltd. is here in Greenwich SE10, just a phone call away. Dial the number that will bring the spring revival in your home: 020 3026 6016! Who else want amazing cleaning results? Get yourself all these profits:
Our reliable service is flexible at duration and timing. Feel free to choose the amount of hours for the cleaning session.
Your materials are welcome. Don't worry if you have not any cleaning products. We are prepared to use our detergents and the fee is really small.
The spring package could comprise the whole house or just specific areas. Your household will look shiny and tidy-brilliant kitchen appliances and guest-ready rooms.
Your wardrobes and drawers will be thoroughly cleaned inside out.
All surfaces and fixtures need polishing. Done!
Mopping the floors and hoovering the carpets. Done!
So, what do you think? It's worth it, isn't it. Our experts will be knocking on your door soon after your call on 020 3026 6016, because we are here in Greenwich SE10. House Cleaning London Ltd. will prove you that spring will stay in your home for a long time without any efforts from your side. Get yourself a free quote! Our "sunny spring agents" will answer all your questions.
Spring Cleaning in Greenwich SE10 Prices:
With client's detergents and equipment: £12 hour/person. A minimum charge applies.
With our detergents and equipment: £14 hour/person. A minimum charge applies.
Check our other cleaning services in
Greenwich SE10
!