Upholstery Cleaning in Balham SW12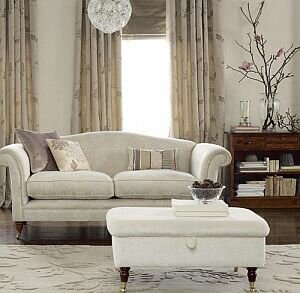 Perfect hygiene at home may be achieved and accomplished, if you are careful in little details and attentive to the cleaning techniques. When it comes to deals, remember that furniture is that part of your home interior in Balham SW12 that needs maintenance and regular cleaning, as well. Upholstery, for instance, gathers dirtiness from everywhere - from your domestic activity and from the inside. Getting rid of the dust of the upholstery is also important. The worst part comes, when there are stains, but don't think that they are impossible to be eliminated.
House Cleaning London Ltd. is the newest friend of yours. The professional company comes straight to your home property in Balham SW12 area with the most contemporary and sophisticated trends in Upholstery Cleaning. The cleaning techniques are specially tailored for all kinds of upholstery - chairs, armchairs, dining chairs, sofas, couches, office chairs, living room stools and other seats. Furthermore, the Carpet Cleaning Service by House Cleaning London Ltd. is now available for the entire Balham SW12 district.
Steam Cleaning Prices:
Bedroom £25.00
Living/dining room £30.00
Through lounge £45.00
Flight of stairs £25.00
A small rug/carpet £15.00
A large rug/carpet £26.00
Dry Cleaning Prices:
Bedroom £37.00
Living/dining room £45.00
Through lounge £67.00
Flight of stairs £37.00
A small rug/carpet £22.00
A large rug/carpet £39.00
Minimum charge applies for both steam and dry cleaning.
Call us now on 020 3026 6016 and get a free quote! Use our email to ask any questions you have and our professional staff will respond you immediately. Fill in the online Booking Form, if you already want to do more for your domestic convenience and cleanness. If you trust us, you'll receive all these stacked benefits:
Trained, vetted and experienced cleaners will visit you and they will do magic with your stained upholstery. 100% cleanness and stain removal are guaranteed.
Dry Cleaning - the sophisticated Upholstery Cleaning techniques are available and affordable for your delicate fabrics. We strongly recommend it for wool, cotton, silk, linen, velvet, suede, chenille, jute and 100% natural fabrics. Water-free cleaning solvent is conducted with extra efficient and non-toxic cleaning detergent! Forget about risking your favorite armchair or ruining your brand new set of dining chairs!
Steam Cleaning - it eliminates all kinds of stains and brings the fresh look to your upholstery. Hot water and powerful cleaning products are injected into the fibres. The combination of steam and biodegradable ingredients ends up with stunning look of your upholstery!
By hand - leather Upholstery Cleaning method. In order to provide full customer service and to preserve your elegant upholstery safe and clean, we perform the cleaning job by hand, as well. The procedure kills the grease and the dirtiness. Meanwhile, the cleaning detergent moisturises the leather and restores the proper pH balance. A special leather conditioner restores the typical shine of the leather piece.
Scotchgard Protector - in case you are concerned about your upholstery and you want to preserve the shining effect longer, get this application!
Applying some layer of the tool on your upholstery, the seats will be fresh and hygienic for more than half a year.
House Cleaning London Ltd. has the most competitive and the most affordable prices for Upholstery Cleaning Service in Balham SW12! Don't be an armchair critic, seize the opportunity and get all your armchairs an seats cleaned perfectly well!
Call us now on 020 3026 6016 and request our reliable service!
Get yourself our regular domestic cleaning too!
Check our other cleaning services in
Balham SW12
!
How we work