Carpet Cleaning in TW1 Twickenham
Soft and hygienic carpets - our favourite mission!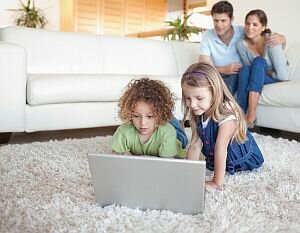 Twickenham carpet cleaning sounds like a super simple home task, but is it so? Actually efficient Twickenham carpet cleaning demands heavy-duty machinery and expert knowledge. Before expressing your objection, read carefully the following information. Here you will find why simple hoovering is not at all enough. Vacuum cleaning is only a superficial sanitising procedure, eliminating only the solid dirt particles and a little amount of filth. Deep and operative Twickenham carpet cleaning is quite necessary every once in a while if you're exigent and diligent housekeeper. If you're home is located somewhere in TW1 area, then you're at the right place - House Cleaning London. Welcome in our company where you will get high-standard and comprehensive Twickenham carpet cleaning services, complied with the specificity of your rug material.
Keep in mind, that our contemporary Twickenham carpet cleaning techniques are proven and modern. When our expert Twickenham carpet cleaners finish, there will be no trace of persistent strains, clutter or microbes. Just to let you know, vacuum cleaning is the first stage of our reliable Twickenham steam carpet cleaning. After that, lots of comprehensive Twickenham carpet cleaning procedures are accomplished. Don't hesitate at all and don't reconcile with the embedded dirtiness and discoloration, because your rugs may be saved and restored.
Call our responsive customer care representatives on 020 3026 6016 and ensure yourself an appointment for our super efficient Twickenham carpet cleaning service, available in the entire TW1 area!
Steam carpet cleaning will make your synthetic rugs flawless again!
Your filthy manufactured /synthetic/ carpets will be subjected on steam-heat extraction treatment. Thanks to our heavy-duty machinery, hot water and strong /but non-hazardous/ detergent will be sprinkled into the fabric under high pressure. Thus, water is transformed into hot steam which is very efficient in the fight with bacteria and spots. Trust our trained Twickenham carpet cleaners and relax! They will do their best to restore the impeccable appearance of your rugs. After the Twickenham carpet steam cleaning, only several hours are necessary and the carpet may be used. During this "wet period", you will be given special nylon shoes to step on the humid area. As a result of our professional Twickenham carpet steam cleaning session, the material is comprehensively disinfected inside out. In addition, there is no risk of shrinking or wear and tear.
Steam Cleaning Prices:
Bedroom £25.00
Living/dining room £30.00
Through lounge £45.00
Flight of stairs £25.00
A small rug/carpet £15.00
A large rug/carpet £26.00
* Minimum charge applies.
Dry carpet treatment for all delicate and natural carpets!
If you regret that you invested lots of money in some antique, hand-knotted or natural carpets, don't do it! These fabrics won't be left dirty by our insured and vetted Twickenham carpet cleaners. In this case, our special Twickenham carpet dry cleaning system will be applied. These fabrics are water-sensitive, so our technique is water-free. An absorbent and eco-friendly detergent is sprinkled over the rug and left to act some time. Here comes the magical chemical reaction between dirtiness and our cleaning agent. Remember, that even this Twickenham carpet cleaning process is non-toxic, so be calm if you cohabit with little kids, pets or allergy sufferers. When the cleanser /which reminds bran to its texture/ connects with the grime, the new mixture is vacuumed off by our certified Twickenham carpet cleaners. That's all, the rug is usable right away.
Dry Cleaning Prices:
Bedroom £40.00
Living/dining room £48.00
Through lounge £72.00
Flight of stairs £40.00
A small rug/carpet £24.00
A large rug/carpet £42.00
* Minimum charge applies.
Put the cherry on top by requesting our amazing Scotchgard Protector!
So you already enjoy your thoroughly sanitised carpets and you're happy. Do you want to continue your happiness as long as possible. If the answer is positive, then ask our Twickenham carpet cleaning specialists to apply the marvellous Scotchgard Protector. This invisible, protective substance surrounds every fiber and forms a defensive layer that prevents the fast absorption of the spilled liquids. Your job is just to wipe the spillage and you will see that a stain won't be formed.
Contact our helpful and friendly customer care representatives on 020 3026 6016 and take advantage of our professional and affordable Twickenham carpet cleaning service in TW1 area!
We also offer
carpet cleaning
and
upholstery cleaning
in Bexley Da5.
How we work