Other Cleaning Services in Twickenham TW1
Mattress cleaning in Twickenham TW1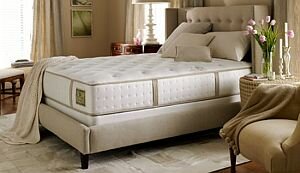 Mattress cleaning, along with the bedroom carpet cleaning, is a very important part of maintaining a healthy and hygienic environment for wholesome sleep. Our special mattress cleaning equipment is able to completely remove bacteria, dust mites and odors from your bed. Don't wait too long, because you incur yourself and your family the risk of harmful diseases, such as allergy, asthma and respiratory problems. Prevention is better than cure, so give us a call on 020 3026 6016 to arrange your mattress cleaning in Twickenham TW1 at amazingly cheap price.
Mattress cleaning prices:
Mattress Steam Cleaning Price £20.00
Mattress Dry Cleaning Price £40.00

Minimum charge applies.
Curtain cleaning in Twickenham TW1
Curtain cleaning will make your curtains and drapes look and feel like new again. Dust, dirt, oils and mildew are a regular part of curtains life and make them a bit worse for wear. From time to time you would need professional curtain cleaning to refresh the appearance of your drapes and clean the textile. Our curtain cleaning service comes in two options - steam cleaning for standard fabrics and dry cleaning for delicate ones. We'll clean your curtains hanging on site without compromising your window privacy. We are available in Twickenham TW1 for drapery, textile blind and curtain cleaning, just reach us on our Booking Form.
Curtains Steam Cleaning Prices:
A pair of short curtains £20.00
A pair of long curtains £25.00
Minimum charge applies.
Curtains Dry Cleaning Prices:
A pair of short curtains £40.00
A pair of long curtains £50.00
Minimum charge applies.
Oven cleaning in Twickenham TW1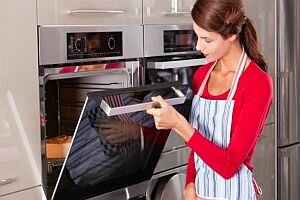 Oven cleaning can make your greasy oven or stove come up like new. Dirty oven spoils the taste of food and acts as energy waster because of the thick burnt-on carbon layer that hinders heating. We use oven steam cleaning to sanitize the appliance, which is the best recognized eco-friendly method. From the stove to the extractor, trays, hobs, grill and microwave, we conduct professional oven cleaning in Twickenham TW1 for a hygienic kitchen. Take a gander at our cleaning prices, they fit any budget.
Oven cleaning special offer:
book single/double oven cleaning + 1 carpet cleaning for £63/£73
Oven Cleaning Prices
Single oven cleaning from £29.
* Minimum charge applies.
* Our customers can take advantage of the Special offers once a month.
Find out more by calling us on 020 3026 6016 or continue straight away to our on-line booking form and we'll come shortly to make your home clean and comfortable.
We also offer
one off cleaning
and
end of tenancy cleaning
in Bexley Da5.