Last Minute Cleaning London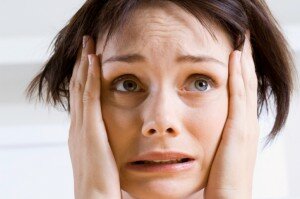 If you're a procrastinator, then maybe you postpone the regular household chores and you often perform superficial last minute cleaning on your own. The final results aren't good enough, right? Don't worry, because House Cleaning London Ltd. has the appropriate solution for you - professional last minute sanitising service. Our experts offer you immediate help and marvellous final results. Unlike your last minute efforts, our service ends up with impeccable outcome every time!
No Spare Attempts - We Guarantee You Sparkling Results!
Imagine that your guests are coming in 2 days and your home is so dirty that you really feel desperate! Take advantage of our affordable services and solve your problems with the urgent necessity of flawless cleanliness! All you have to do is to call us 48 hours in advance and book a service. House Cleaning London respects the fact you need a prompt service and our team will come to take the cleaning burden off your shoulders as soon as possible!
Reach us on 020 3026 6016 or contact us via the booking form to get a free quote!
Turn the Mess Into a Sparkling Clean Home Today!
Forget about all the hassle when you try to organise last minute cleaning! From now on, our flexible service is your salvation. Find out more about some of the numerous advantages of our professional cleaning procedure:
Get the cleaning session within maximum 48 hours from the moment of your booking. We offer flexible duration of the cleaning service, complied with customer's requirements.
The process includes: degreasing of your kitchen appliances; thorough disinfecting and sanitising of toilets and bathrooms; polishing of all surfaces and fixtures and vacuuming and mopping all floors.
Regarding the necessary detergents and machinery, our cleaners can use your supplies or our specially selected eco-friendly products and equipment in exchange for a small fee.
Our comprehensive cleaning job is an excellent option for immediate preparations for special events in your life. Rely on our convenient help and leave the dirty job to our experts! We will surprise you with magnificent final results!
Call us on 020 3026 6016 and request our professional London last minute cleaning service!
Last minute cleaning prices:
Please note, that prices will be determined depending on the type of the cleaning service, our availability and your home location. Call our friendly customer care representatives on 020 3026 6016 and get yourself a free quote!
Don't miss our lucrative offer for professional London domestic cleaning service!
Find out how our expert cleaners conduct Postcodes in your house.