Domestic cleaning in SE9 Eltham
Housework is something you do, that nobody notices until you don't do it!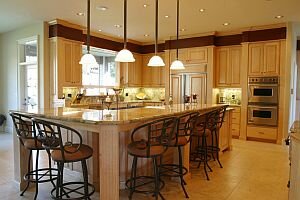 Indeed, once the free time ends and you remain in a messy house, you also understand how important Eltham domestic cleaning in SE9 area is! And looking around yourself, the only things you observe are dirt, stains and total chaos - instead of your stylish interior design. Well, guess what? House Cleaning London Company in SE9 district will put an end to your disappointment of your home hygiene. By offering you our specially tailored Eltham domestic cleaning service, we guarantee you that neatness and cleanliness will return to your living space in SE9 district! So if you are in this mission with us, simply rely on our experienced Eltham domestic cleaners!
Our skilful Eltham domestic cleaners are entirely focused on the client`s needs. We offer you full customer support and diligent understanding, when it comes to your house and its hygiene level. For this purpose, you can easily arrange our flexible Eltham domestic cleaning service. Our reputable Eltham domestic cleaning company offers you sanitising programs on daily, weekly, fortnightly and monthly basis. Besides, you are the one, who will choose the duration of each visitation by our well-trained Eltham domestic cleaners in your house in SE9 area.
Restore your beautiful and fresh home look with us!
Why handling all of the Eltham domestic cleaning chores? Our hard-working Eltham domestic cleaners will do them all in no time and in a most efficient way. Forget about cleaning right after work and say Hello to the pleasant leisure time! All of these are now possible thanks to our trustworthy Eltham domestic cleaning company in SE9 district.
Dial the 020 3026 6016 and reach our polite consultants. We will manage your Eltham domestic cleaning service according to your personal requirements and demands.
This is totally true, too - you can give our enthusiastic Eltham domestic cleaners your own personal list with instructions and agenda housekeeping chores to be done. On the other side, check out now the full program of a standard Eltham domestic cleaning service in SE9 area:
Tidying up and elimination of the mess.
Stain removal and surface polishing.
Cleaning the worktops and main items in high traffic areas in your house in SE9 district.
First-class bathroom sanitising.
Speedy decluttering and cleaning of the kitchen.
Ironing - if required.
Get a free quote on 020 3026 6016 right away! Your convenient Eltham domestic cleaning plan is expecting you! You can also reserve a visitation by our tested and insured Eltham domestic cleaners via the online booking form.
The hygienic, healthy and lovely living environment is from now on accessible and very affordable! Our Eltham domestic cleaning company offer you competitive and budget-friendly prices.
Domestic Cleaning Prices:
We provide our regular cleaning service on daily, weekly, fortnightly or monthly basis.
£10 per cleaner per hour with your cleaning detergents on weekly basis. Minimum two hours of cleaning.
£12 per cleaner per hour with your cleaning detergents on fortnightly basis. Minimum two hours of cleaning.
£14 per cleaner per hour with our cleaning detergents on regular basis. Minimum two hours of cleaning.
Ironing
Ironing service £10 per cleaner per hour on weekly basis. *
Ironing service £12 per cleaner per hour on fortnightly basis. *
* Please note that approximately 6 to 7 shirts could be ironed for 1 hour.
Check our other cleaning services in
Eltham SE9
!