Office Cleaning in SW3 Chelsea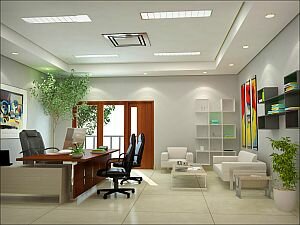 Do you want to learn how to run a successful business? Or maybe you already have one. Read the following information and make your business enterprise even more prosperous! There is no doubt that factors like recruiting the best experts in SW3 Chelsea and building a good strategy are essential. Furthermore - you have to encourage your employees to reveal their full potential. How? By giving them a chance for professional growth, competitive salary and some other bonuses. All these things really matter, but there is an immaterial benefit, which doesn't have to be underestimated. The flawless office environment is a crucial part of the so called "professional well-being" of your personnel in Chelsea. In brief, the workplace has to combine comfort, friendly atmosphere and high level of hygiene. This means high efficiency, healthy and motivated employees plus impeccable business image.
Office Cleaning Prices:
£11 per cleaner per hour with your cleaning detergents on weekly basis. Between two and four hours of cleaning.
£10.5 per cleaner per hour with your cleaning detergents on weekly basis. More than four hours of cleaning.
£12 per cleaner per hour with your cleaning detergents on fortnightly basis. Minimum three hours of cleaning.
£14 per cleaner per hour with our cleaning detergents on regular basis. Minimum two hours of cleaning.
New inspiring formula for business progress!
House Cleaning London Ltd. is here in SW3 Chelsea to help you to provide to your staff neat and tidy working environment. Our professional office cleaning is specially designed to suit your needs. Contact us on 020 3026 6016 and forget about the mess in the office! Bear in mind, that every workplace should be regularly cleaned so it could be lovely, comfortable and inspiring. It should be also a welcoming visiting card of your entire business in SW3 Chelsea.
Prove that you are a good and responsible manager and that you are used to choose the best! Our professional service is flexible and it's specially designed to suit your individual requirements. Take advantage of our reliable office cleaning! It's available in the whole area of SW3 Chelsea and it usually includes:
Polishing the surfaces
Furniture cleaning and refresh
Washing, wiping, dusting and hovering
Attentive and professional cleaning of the fragile office equipment
Sanitising and disinfecting the premises, especially the toilets
Replenishing the bathroom supplies if needed
Window wiping from the inside. Just combine it with external window cleaning and get a profitable discount!
Modern technologies and high-quality and non-toxic detergents
Act reasonably and professionally by ensuring a flawless hygiene and perfect order in your office! Thus you'll stimulate the performance and the concentration of your experts. And you know what it means - high productivity and increased incomes.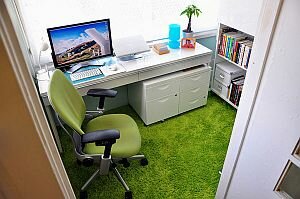 Thanks to our trained staff, you'll enjoy the tidiest office in all Chelsea and the entire SW3 area. Make your employees feel like in their own home!
Don't hesitate and call us on 020 3026 6016 and to request our reliable office cleaning! It's up to you to determine the frequency of the cleaning session - weekly, monthly and fortnightly. Choose the right time too - before or after the working day. Our expert teams won't disturb the working process.
Our convenient service influences on your business rating too. Impress your clients and partners with your sparkling clean office in SW3 Chelsea! Don't forget, that the most expensive thing in the world is trust - it can take years to earn and it's just a matter of seconds to lose. So, don't risk to lose your customers' trust when you can afford to get positive points!
Reach us on 020 3026 6016 and arrange an appointment! The prices are completely reasonable and competitive.
Make your home and office much brighter by requesting our reliable window cleaning!
Check our other cleaning services in
Chelsea SW3
!