Upholstery Cleaning in SW3 Chelsea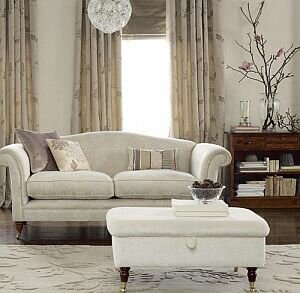 Our stressful life forces us to make different compromises. Some of them are related with our free time, some of them with the regular household chores. Usually, you perform the most urgent cleaning procedures and you begin the next task. In fact, there is an important element from your home interior in SW3 Chelsea, which also needs a proper maintenance - your upholstery. It has to be deeply cleaned every once in a while in order to provide coziness and pleasant domestic atmosphere.
Maybe this idea provokes a little bit of anxiety in every housekeeper in Chelsea, because of the specificity of this household chore. By the way, this equation contains many unknowns, such as the proper detergent, the best cleaning method, the risk of damages, etc. Don't surrender in front of the difficulties! Don't neglect the problem either, because dust mites are dangerous. They can bring you some serious respiratory problems and allergies.
Steam Cleaning Prices:
Bedroom £25.00
Living/dining room £30.00
Through lounge £45.00
Flight of stairs £25.00
A small rug/carpet £15.00
A large rug/carpet £26.00
Dry Cleaning Prices:
Bedroom £37.00
Living/dining room £45.00
Through lounge £67.00
Flight of stairs £37.00
A small rug/carpet £22.00
A large rug/carpet £39.00
Minimum charge applies for both steam and dry cleaning.
Our secret ingredient will complete your idea for home perfection!
Take advantage of the professional upholstery cleaning at House Cleaning London Ltd. and solve this problem with ease and style! Request our reliable service, just by reaching us on 020 3026 6016! Get the best offer in SW3 Chelsea! Our definition for "best" - high-standard service, amazing results, competitive rates.
Every single procedure, included in this package is performed by well-trained and friendly cleaners. They use the most innovative technologies, fully complied with your upholstery type. Learn a little bit more about our methods, applied by our insured and vetted professionals in Chelsea:
Upholstery Steam Cleaning - for your regular fabrics, such as synthetics, our experts use the power of the steam. Combined with strong special detergent, it always wins the struggle against the accumulated dirt. After the injection of the efficient mixture, the new solution, containing the bacteria and the grime is vacuumed off. As a result the fabric is left fresh and sanitised.
Upholstery Dry Cleaning - it is a perfect method for cleaning wool, cotton, silk, linen, suede, jute. It is a modern and very efficient technique, conducted with mild, water-free, dry cleaning solvent. There is no risk of damage for the material and the outcome is incredible.
By Hand - your leather sofa also needs cleaning. The procedure is usually performed manually in order to protect the delicate nature of this furniture. The method nourishes and restores the natural shine of the leather. Any possibility of damages is excluded.
If you have more questions, feel absolutely free to contact us on 020 3026 6016! You can also have a nice online chat with our friendly customer representatives. They will be glad to assist you.
There's no need to convince you in our astonishing results, you have to try this reliable service in SW3 Chelsea. House Cleaning London Ltd. has faith in you, because you always strive for excellence. We only give you a hand with some details! Burk Hudson said: "Perfection is a road, not a destination. Every time I live, I get an education."
Take advantage of our regular domestic cleaning too!
Check our other cleaning services in
Chelsea SW3
!
How we work