Other London Cleaning Services
Every household chore contributes to the appearance and overall level of hygiene of your living area. Fortunately, from now on you're not a slave of tedious home cleaning anymore. Our reliable services are specially tailored to suit your individual needs and demands.
Read on to find some more details about our special cleaning services!
Mattress cleaning London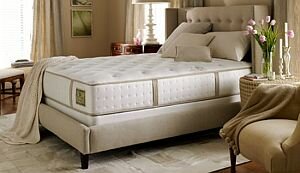 Mattress sanitising is very important for your healthy rest. It is a known fact that we spend average 8 hours a day in our beds so keeping them clean and bacteria-free is of crucial necessity. You'll have no worries if you entrust this task to our specialists . Our team will eliminate dust mites, allergens and resistant microbes while complying with the fabric. Using steam-heat extraction method, after the process there will be no unpleasant odours, stains and bacteria. This deep sanitising process decreases the chances of developing respiratory problems.
Trust our London mattress cleaners and ensure yourself:
Steam cleaning that eliminates all allergens and pathogens
Total dust mites removal through the power of the hot steam
Clean and healthy sleeping environment for you and your family
Mattress cleaning prices:
Mattress Steam Cleaning Price £20.00
Mattress Dry Cleaning Price £40.00
Minimum charge applies.
Curtain cleaning London
Curtains act as a barrier between outside and inside environment, therefore they easily get dirty, mouldy and smelly. Who does not want a clear view and nice drapes? Get yourself professional curtain cleaning as soon as you notice the first signs of contamination on your drapes! We perform the service on site and after our team is done your curtains will look like new again!
All these profits will come to you at affordable prices:
Curtain steam or dry cleaning depending on the fabric
Dirt and odour removal via usage of eco-friendly detergents
Give us a call on 020 3026 6016 and leave the cleaning to us!
Curtains Steam Cleaning Prices:
A pair of short curtains £20.00
A pair of long curtains £25.00
Minimum charge applies.
Curtains Dry Cleaning Prices:
A pair of short curtains £40.00
A pair of long curtains £50.00
Minimum charge applies.
Oven cleaning London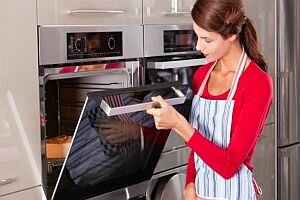 Request our professional oven cleaning and enjoy cooking on a freshly cleaned stove! Our team is available for you every day including weekends and holidays. Your kitchen will be neat and shiny again with the usage of non-toxic, eco-friendly detergents. After we finish the thorough disinfection, there will be no more traces from your cooking marathons.
Take advantage of our affordable offer and ensure yourself these stacked benefits:
Carbon deposits removal;
Healthy and safe food preparation area;
Elimination of any germs and bacteria
Oven Cleaning Prices
Single oven cleaning from £59.
* Minimum charge applies.
* Our customers can take advantage of the Special offers once a month.
House Cleaning London Ltd. is proud to provide a wide range of flexible services, focussed on the satisfaction and convenience of our customers. Our experts are able to perform individually designed cleaning routines, depending on your particular requirements. Contact us now and learn more about our professional services!
For any further information about our additional services, you can call us on 020 3026 6016 or contact us via our online Booking Form.