Professional Spring Cleaning London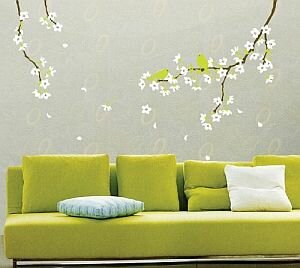 What does spring season bring to your mind? Perhaps you think of rebirth of nature, freshness, sunshine and blooming flowers. Well, everyone wants to enjoy this revival at home too. It is achieved by deep and thorough cleaning. Fortunately, our company can do this comprehensive task for you. Take advantage of our flexible spring cleaning service! It is tailored to suit your individual needs and preferences. Instead of wasting your precious time in tedious scrubbing and wiping, rely on our competent cleaning team! After the long winter period of tightly closed windows, dirtiness and clutter are all around your home. Don't worry, because our diligent cleaners can solve that problem with ease! They will bring back the original good state of your home!
Call us on 020 3026 6016 and get a free quote! Our customer care representatives will provide you with further information about the service we offer!
EXPERT SPRING CLEANERS LONDON CHASE WINTER STUFFINESS AWAY
Request our convenient service and ensure yourself all these stacked benefits for your cosy domestic area:
You receive much more than light dusting. Our team will clean and polish all fixtures and surfaces with appropriate, non-toxic detergents;
You will get comprehensive disinfection of the entire property or of some particular rooms depending on your requirements;
Your filthy carpets and rugs will be carefully vacuumed off and your floors will be mopped and polished;
Drawers, cupboards, wardrobes will be cleaned inside out.
The service we provide is flexible in duration and timing. The client chooses the number of hours for the sanitising session.
The cleaning process could be accomplished with customer's supplies. Your other option is to rely on our high-quality tools and supplies in exchange for a small fee.
With years of experience and hard work, we have prepared a detailed thorough cleaning checklist. However, your personal preferences will be also taken into account. House Cleaning London relies on close collaboration with clients in order to achieve complete satisfaction from the service provided.
Our cleaning process complies with all the standards for health and safety. That's why our experts use only eco-friendly and non-toxic detergents and contemporary equipment.
The final outcome is immaculate: shiny surfaces, perfectly sanitised premises, good airing, hoovered carpets, no more dust, limescale, stains, cobwebs and mould.
Get your family a fresh start - our reliable cleaning service. Our team will make your home guest-ready and sparkling clean! Don't worry for your budget, the services we provide are cost-effective and affordable.
Contact our polite assistants on 020 3026 6016 and welcome spring freshness and neatness in your sweet home!
Spring Cleaning London Prices:
With client's detergents and equipment: £12 hour/person. A minimum charge applies.
With our detergents and equipment: £14 hour/person. A minimum charge applies.