Professional Upholstery Cleaning London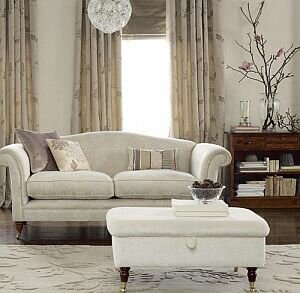 As the time passes by, your upholstered furniture becomes stained and shabby. It is impossible to avoid wear and tear, spills and discoloration. The truth is that professional upholstery cleaning is essential to maintain the good looks of your soft furnishing for longer. Our team can help you with that - we apply proven techniques and use modern equipment to revive your tired upholstery. Don't put up with your worn and stained upholstery but choose to rely on House Cleaning London! Our cleaning services are always available for you, even on weekends and bank holidays at no additional charge.
How Can Our Service Save You Time, Money and Efforts?
Before deciding to invest a big amount of money and change your entire set of furniture or reupholster your old one, try our service! Thanks to the skills of our upholstery cleaners, the powerful detergents and proven techniques, your sofa will be freshened up and look like new again!
Hurry up and contact us on 020 3026 6016 - get a free no obligation quote! Our assistants will provide you with further information about our service!
Steam Cleaning Prices:
Bedroom £25.00
Living/dining room £30.00
Through lounge £45.00
Flight of stairs £25.00
A small rug/carpet £15.00
A large rug/carpet £26.00
Dry Cleaning Prices:
Bedroom £37.00
Living/dining room £45.00
Through lounge £67.00
Flight of stairs £37.00
A small rug/carpet £22.00
A large rug/carpet £39.00
Minimum charge applies.
Here is what our upholstery cleaners will do for you!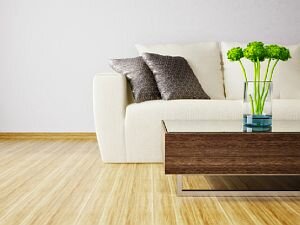 There is no doubt that professional cleaning is the best way to restore your tired furniture. After the procedure, it will look wonderful and the life of your upholstery will be prolonged.
Steam or dry cleaning is applied depending on the nature of the fabric. Thus, there is no risk of structural damage.
Steam-heat extraction method - this alternative is suitable for regular fabrics like synthetics. In fact, very hot water and special detergents are injected into the fibres. Then the solution is instantly vacuumed back, extracting the dirtiness and microbes. The result - stain-free and fresh furniture!
Dry cleaning method - this procedure is appropriate for delicate materials, such as wool, cotton, velvet, linen. The essence of this system is hidden in the absorbent dry cleanser which is spread evenly over the fabric. As a result, all the filth and bacteria are loosened and totally eliminated. The upholstery is ready to use right away!
Leather sofa cleaning - In order to protect and nourish your leather furniture, you must take care of it with an appropriate cleaning method. Our experts will determine on site if the procedure will be performed only by hand or with the help of special equipment. Don't worry at all because we do achieve astonishing results every time!
Scotchgard Protector - Do you know that the most suitable finish of both procedures, steam and dry cleaning, is Scotchgard Protector? This invisible protective layer repels all liquids spilled upon and you are able to clean them with a simple wipe. Thus, the incredible results of the professional upholstery cleaning will last much longer.
Are you still hesitating? Ensure yourself flawless upholstery - neat and fresh! It's so easy and affordable when you rely on House Cleaning London. Remember that our cleaning sessions are performed with high-quality detergents that are biodegradable, eco-friendly and hypoallergenic. All of the techniques are efficient and safe.
Call our friendly office assistants on 020 3026 6016 and schedule an appointment for upholstery cleaning in London! Prices are reasonable and fair and the final results are always magnificent!
How we work