Other Cleaning Services in W8 Kensington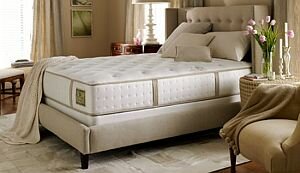 Oven, curtains and mattresses are important details of domestic interior, often underestimated and neglected by today's busy housekeepers. In this hard situation, House Cleaning London Ltd. is always ready to assist you via reliable Kensington cleaning services.
Trust our modern and eco-friendly techniques and enjoy a deeply sanitised and perfectly refreshed domestic decor! Perfection is already a possible mission!
Mattress Cleaning in W8 Kensington
Professional Kensington mattress cleaning is mandatory if you insist on being healthy and rested. Humid environment, caused by your body, creates a breeding ground for dangerous microbes, allergens and pathogens. Our efficient Kensington mattress cleaners will eliminate this threat mostly through reliable steam disinfecting. Take advantage from our convenient Kensington mattress cleaning and get all these benefits at affordable rates:
Efficient steam or dry Kensington mattress cleaning, according the material of your mattress;
Calm and healthy sleep on a hygienic mattress, owing to our flexible Kensington mattress cleaning.
Mattress cleaning prices:
Mattress Steam Cleaning Price £20.00
Mattress Dry Cleaning Price £40.00
Curtain Cleaning in W8 Kensington
Kensington curtain cleaning is a tricky task. If you're not an expert in Kensington curtain cleaning, leave it all to Kensington curtain cleaners. They will provide professional Kensington curtain cleaning, conducted on site and complied with the fabric. In exchange of a small fee, you will receive all these stacked profits:
Steam or dry Kensington curtain cleaning, leading to amazing final outcome;
Deep sanitising, bad smells elimination and gentle refreshment of colours - all that, as a result of our professional Kensington curtain cleaning.
Call us now on 020 3026 6016 and schedule an appointment for our reliable Kensington curtain cleaning, available in the entire W8 area!
Steam Cleaning Prices:
A pair of short curtains £20.00 / A pair of long curtains £25.00
Dry Cleaning Prices:
A pair of short curtains £40.00 / A pair of long curtains £50.00
Oven Cleaning in W8 Kensington
Oven is the most frequently used kitchen appliance, so it definitely needs efficient Kensington oven cleaning. Unfortunately, burnt-on carbon and hardened food residues make this a hard task. Kensington oven cleaners will help you with professional and convenient Kensington oven cleaning, provided on site in W8 area.
Remember that our reliable Kensington oven cleaning may be appropriately incorporated with our comprehensive one off cleaning in W8 district!
You'll receive all these stacked profits, emanating from our professional Kensington oven cleaning service:
Super effectual Kensington oven steam cleaning with the high-tech machinery Polti Vaporetto;
Inside and outside Kensington oven sanitising session, conducted with eco-friendly and non-toxic detergents;
Magnificent final outcome, achieved by our expert Kensington oven cleaners.
Oven cleaning special offer:
book single/double oven cleaning + 1 carpet cleaning for £63/£73
* Our customers can take advantage of the Special offers once a month.
Oven Cleaning Prices:
Single oven £49 / Double oven £59
* Minimum charge applies.
Do you agree that perfection of domestic interior is in small details? Our Kensington additional cleaning services will make you feel what a flawless living area is. Neatness and tidiness are required everyday, so rely on House Cleaning London Ltd. for a spotless finish! It will be reached via specially tailored Kensington cleaning packages at fair and budget-friendly prices.
Get yourself a free quote now by calling us on 020 3026 6016 or submit an e-mail enquiry via our online Booking Form!
Our regular domestic cleaning in W8 Kensington will make you believe in impeccable cleanliness.
An article from our cleaning blog:
How to get your dream job
Do you want new, more interesting and well-paid job? If yes, you know you cant get it, if you dont apply for it. So this is your first step. Gather your thoughts, powers and documents and go ahead! Nowadays, looking for work is mostly in specialised Internet sites. For example browse in the world's largest professional network LinkedIn. You may find there something suitable for you and through the contacts that you have created. Its worth to take a look. Each employer has specific requirements in his ad for the job. The goal is to find a person who meets these requirements exactly. So very carefully read the advert and decide whether to apply for the position. Think do you have the required qualifications? If one of the requir...
read more from our blog>>
Other cleaning services in Kensington W8: