Other Cleaning Services in SW18 Wandsworth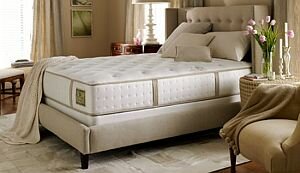 There are some important details (such as mattresses, curtains and oven) that are usually underestimated by busy housekeepers. Leave these specific elements to someone professional, why not to experts from House Cleaning London Ltd.?! Our trained staff applies effective and proven techniques which result in perfectly sanitised home decor.
So, don't lose precious time, but request our convenient Wandsworth cleaning services!
Mattress Cleaning in SW18 Wandsworth
Professional Wandsworth mattress cleaning is needed, because humid environment, created by your sleeping body, becomes a breeding ground for dust mites, allergens and pathogens. Microbes are so resistant, that only our reliable Wandsworth mattress cleaning can deal with them. Our convenient Wandsworth mattress cleaning procedures are mostly performed through steam sanitising. Obviously Wandsworth mattress cleaners will provide you all these stacked profits at fair costs:
Professional steam or dry Wandsworth mattress cleaning, depending on the fabric (in most cases steam disinfecting is applied by Wandsworth mattress cleaners);
Completely sanitised mattress via professional Wandsworth mattress cleaning for healthy sleep of your beloved family;
Contact us on 020 3026 6016 to schedule an appointment for our super efficient Wandsworth mattress cleaning!
Mattress cleaning prices:
Mattress Steam Cleaning Price £20.00
Mattress Dry Cleaning Price £40.00
Curtain Cleaning in SW18 Wandsworth
Don't take the risk to damage the fabric of your curtains through doubtful methods, but rely on our professional Wandsworth curtain cleaning! Curtains seem hard to be disinfected, but not for our expert Wandsworth curtain cleaners. Our reliable Wandsworth curtain cleaning service is convenient, affordable and available in the entire SW18 area. Get yourself:
Steam or dry Wandsworth curtain cleaning, depending on the fabric of your drapes;
Deep disinfecting, bad odour removal and refreshment of colours, provided by Wandsworth curtain cleaners;
On site Wandsworth curtain cleaning procedure, conducted by well-trained experts.
Steam Cleaning Prices:
A pair of short curtains £20.00 / A pair of long curtains £25.00
Dry Cleaning Prices:
A pair of short curtains £40.00 / A pair of long curtains £50.00
Oven Cleaning in SW18 Wandsworth
If your oven still keeps the memories of your last cooking marathon, then you definitely need our professional Wandsworth oven cleaning. No more traces of burnt-on carbon and food residues, thanks to our convenient Wandsworth oven cleaning service, provided on site.
Our flexible Wandsworth oven cleaning may be appropriately combined with our professional one off cleaning in SW18 area. If you take advantage of our reliable Wandsworth oven cleaning, you'll receive all these stacked profits:
Efficient Wandsworth oven steam cleaning with the amazing and innovative machine Polti Vaporetto;
Inside and outside Wandsworth oven cleaning procedure, performed with eco-friendly and non-toxic cleansers;
Marvellous final results, achieved by Wandsworth oven cleaners.
Oven cleaning special offer:
book single/double oven cleaning + 1 carpet cleaning for £63/£73
* Our customers can take advantage of the Special offers once a month.
Oven Cleaning Prices:
Single oven £49 / Double oven £59
* Minimum charge applies.
We at House Cleaning London Ltd. believe that perfection is in small details! Therefore our Wandsworth additional cleaning services contribute for the impeccable tidiness and neatness in your lovely dwelling in SW18 district! Our flexibility allows us to provide you specially tailored Wandsworth cleaning packages at cheap and affordable rates.
Get your free quote now on 020 3026 6016 or submit an e-mail enquiry using our online Booking Form!
Your home is a total mess? Request our regular domestic cleaning in SW18 Wandsworth !
An article from our cleaning blog:
Carpet cleaning everyday or once a week
There are lots of people who are wondering if they should let their children play on the carpet, due to the fact that it is one of the dirtiest places in the house. Moreover you cant really see how dirty it actually is, until you start washing it. Carpet cleaning can be a bit of a problem for many households. People really want to know how often they have to clean the carpets in order for them to be safe for children to play on. First of all, it is very important to know what kind of domestic habits you have. For instance, do you walk around your house with your shoes on? If you do so, then dont expect the carpet to be very clean. Even once youve cleaned it, on the the next day it already be too dirty for your children to play on. ...
read more from our blog>>
Other cleaning services in Wandsworth SW18: