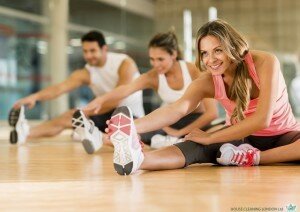 Sport is a great way to tone your body and raise your mood. We have prepared 7 reasons why it's good for you to start doing sports right now. So get motivated because:
Sport reduces stress – one of the best ways of dealing with stress is sport. For example, when running in the park, you may relax and stop thinking about everyday problems;
Sport grants you positive energy – even a short workout of 30 minutes in the morning will fill you up with good energy for the whole day. You often feel too tired when you get back from work and you don't want to do any physical activities? So try to exercise in the mornings and soon you will notice the difference;
Sport has a good impact on your relationships – practicing sports with someone else means additional time for your soul-mate, best friend or sister;
Sport boosts the brain – regular physical exercises increase your energy level and the amount of serotonin in the brain as well, which makes your mind clearer. It is proven that people who play sports do better in their workplace, and get sick less often. If you are not a big fan of sports, then you may replace it with regular thorough office sanitising, for instance;
Doing sports allows you to eat something 'forbidden' – for example, jogging burns calories and speeds up the metabolism, which in turn, of course, means you need extra food. That does not mean that you can eat everything, but when playing sports on a regular basis, you can definitely get some 'forbidden' foods sometimes;
Sport will make you more resilient and better in all physical activities – regular exercises make your muscles stronger, which will affect all other physical activities. You will be more resilient in the walks or shopping. You will even run carpet cleaning at home with greater ease;
Sport keeps diseases away – a number of studies show that regular exercises reduce the risk of heart disease, heart attack, high blood pressure, high cholesterol, arthritis, osteoporosis, etc. It is believed that sportstrengthens the immune system, reducing the risk of flu and colds.