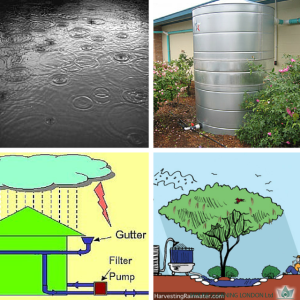 Rain is not the perfect weather in people's mind but it can be very useful both for agricultural purposes and for your home and bills. Since the ancient times people have collected rainwater and have found different ways of using it.
Start by building water harvesting system. You can buy one or you can plan and build it as DIY project. There are not much differences between them but the ready-made ones have some advantages that you cannot create in home conditions. Also some companies plan the system according to your specific needs and can help you with the assembling.
Washing and cooking. Although the rainwater falls from the sky it's not certain that it is absolutely clean. Some owners install filtrating systems on their harvesting ones to be able to use the water for bathing, washing and cooking. If you haven't installed filters on your system, use the water for carpet cleaning Balham or other purposes that don't include its consumption.
Gardening. Easiest and most natural way to use the rain. You can add faucets and pipes to the water container and water your garden. Rainwater is mineralized and this will reflect your plant's development in a positive way. They won't need to fight the chemicals that the tap water contains due to its purification.
Who maintains the system? You can do it yourself or you can ask the company that sold you the system if they offer such services. Depending of the kind of maintenance needed you may have to ask a professional plumber or electrician to fix the problem. The rain harvesting system is unmovable, so it will be act of good will if you clean it before you move out, it's not in the list of services that the end of tenancy cleaners Greenwich offer.
Depending on the region where you live one such system can save up to half of the money you spend on water supply. It is worth considering this option.