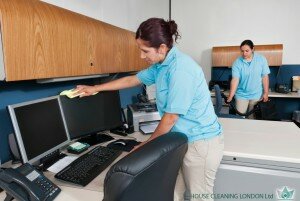 When was the last time you felt fine at work? And when was the last time you felt really homey there? If your working environment looks like a hell and there are dirt, dust and stains all over the entire building, there is just no chance for you to be comfortable there. Moreover – the more you exist in this office space, the worse your working results will be. The conclusion is obvious – you need to rely on regular office cleaning London. If you haven't ever considered it yet, then it is high time for you to make such a decision. Or before that check out all the benefits of using such cleaning services London now!
First of all, when you work in a place that suits your needs and preferences, your mood is just cheerful enough to get the motivation you need. Experts claim that the decently arranged, finely decorated and perfectly maintained office space increase the working capacity with about 75%. So what are you still waiting for, then, as a chief? If you want your workers to love you and to satisfy your professional needs, then you need to be good to them, too. Star with stylish and neat office!
Though, your employees are not the only people, who will appreciate such a gorgeous and hygienic office space. Think about all those clients, partners and investors that enter your office. Think what they see and what impressions they get from your and from your company, when they see your messy office, where bacteria are more than your employees. Accept the office space as your business card to the visitors you receive. The better your office look, the more people will know that you are a very diligent person, who cares for his job and his business.
Last, but not least, have in mind that professional assistance in office cleaning London can also save you lots of times and pressure. Instead of making your own workers to clean their desks and the shared premises, someone else can do that – and with much greater final outcomes – without depriving you from certain working hours.
So what do you think? Doesn't your office deserve some cleanliness and tidiness?