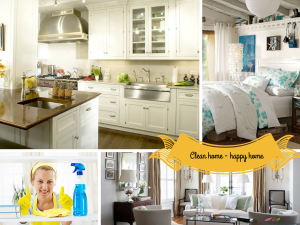 Have you ever visited a home that looks so clean as if the hosts do nothing else, but cleaning every dust particle before it even touches the surface? If you have, you should admit it, that the fresh smell and the shiny surfaces are really impressive.
However, people whose only daily errand is cleaning the house are few. Yet, there are some tricks that can help you keep your house spick and span. One of those methods is professional cleaning assistance.
Many people wonder how often they should hire professional

carpet cleaners London

or how often they should have the upholstery cleaned. The answer is: as often as possible. These are the two places that accumulate most of the dust and germs. There is not a regular cleaning detergent that can eliminate them. So, you should book for these two services at least twice a year. Don't worry about the price. Many companies offer discounts if you are a loyal customer or you hire them for a big cleaning project.

After builders cleaning London

and end of tenancy cleaning are two of the cleaning projects that require the cleaners to be really well organized and experienced. There is nothing more overwhelming that a thorough cleanup of the entire house, so you definitely need the help of an expert. Don't forget to ask whether the company provides the cleaning supplies. If it doesn't, ask what they would need in order to avoid unnecessary purchases.

Have you ever dreamed of having your personal domestic cleaning maid? Now, that's possible because domestic cleaning services are relatively inexpensive but they save you a lot of time and efforts. You can arrange a house cleaner for regular visits. If you have pets or you need your kids protected from germs, you'd better hire them for weekly service.

Don't neglect the importance of spring cleaning. Actually you can do it before the beginning of every season or at least during the fall. Rest assured that the team of professionals will make your house sparkling.
It depends on your preferences how often you should book for professional cleaning services but one thing's for sure: you can have your house neat all year round even if you have a limited budget.