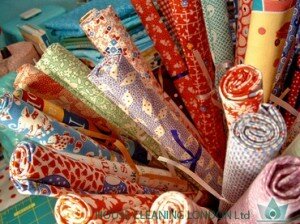 London is one of the most fashionable cities in the world. That's why it won't be too much to say that London Garments Expo is one of the best trade shows ever! We have good news: it is back to the British capital again, for fourth year! Here are some details about it:
In general, London Garments Expo is an annual international exhibition for the garments and fashion industry. Who will be exhibiting? Well, that impressive show is open for different kind of professionals: manufacturers, distributors, designers, stylists, stock-lot and textile suppliers, fabric and textile producers. Undoubtedly, London Garments Expo is a great opportunity for them to gain a competitive position in the UK market. The event is a perfect place for sharing and developing business ideas. You must agree that having new and fresh ideas is the 'engine' of success;
This year, the London Garments Expo is going to last 2 days: 7th and 8th September 2014. It will take place at the Business Design Centre in Islington, London. That venue is quite popular within the kingdom as a place, constantly being a 'home' of various conferences, events and exhibitions;
Listing the essential details about the London Garments Expo 2014, we should not forget to mention what the event includes. In addition to the fashion talks and presentations, there would be seminars, catwalk and latest trends report. Only high-quality menswear, womenswear, swimwear, lingerie, garment accessories and fabrics will be presented there.
London Garments Expo is not only about establishing brands. That fabulous event is open for buyers, too. Over the years, LGE have collected an extended database of more than 20, 000 buyers' contacts, which are regularly updated. Some of the most popular clients are Hackett, Topshop, Debenhams, Cavalli, Carrefour, Intersport. Attending London Garment Expo is completely free as the procedure is easy and does not require much time. All you have to do is to fill in the registration form on the official website of the event. Yet, London Garments Expo is and remains a wonderful meeting point for sourcing!