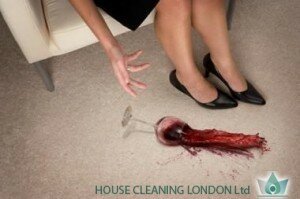 You can skip the mocking jokes about rich people's careless housekeeping. As a matter of fact, they are as concerned as you are, when it comes to preserving the healthy living area and to reducing the bacteria and pests at home. Wondering how do they do it considering the fact they can afford more expensive products and methods? See how rich people care for their carpets and you will figure it out – the entire philosophy behind their domestic household maintenance:
Above all things, rich people choose their carpets very precisely. You may think that the design and the patterns are the only features they examine, but they also consider the maintenance factor, too. However, rich people will never give up from a carpet love from first side even if it is made of too delicate and tender material. What they will do about this rug, though, is to get familiar with all the specifications of its best cleansing approach.
Rich people do use the help of professional cleaners, but they prefer the individual visitations, not a whole bunch of people, who will bother their private life. They do not choose reputable company, but decent and trustworthy guys, who will be at first tested with one dirty and greasy carpet.
Rich people trust the ads. In difference to you, who think that TV can only lie and delude us, rich people communicate with most of the manufacturers and other rich people, so they know what commercial cleanser for rugs is ok and what isn't.
Rich people prefer both – steam carpet cleaning and dry treatment. If their rugs enable it, they will prefer the hot water extraction method, because it gives the best and most efficient results, when it comes to germ elimination. And, by the way, rich people are usually very obsessed by this issue – the mania to destroy each bacterium around.