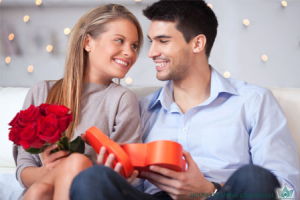 Looking for unique and catchy ways to surprise your man for Valentine's Day? Already done a bunch of commonly used tricks such as hot lingerie, romantic dinner on candle lights and chocolate hearts. You want to be different this time? Well here below are some great options for a nice Valentine's day surprise.
Instead of preparing for the romantic dinner at home, why not try the back seat of the car? Turn it into improvised picnic with just the simple bites of food and a love blanket and you are ready. A variation of that is to make a love shelter from an old blanket in the middle of the dining room and voila!
You can either do it yourself or hire professional maids to tidy up his place. The same goes for his car – do a surprise car wash – he would definitely love it.
Get involved in his favourite sport – either take him to a game, or organise a game watch with his pals later the week.
Relive your first date – a perfect way to show him how and why you love him so much.
Bake some Valentine cookies and put them in a jar, then post it to his office with a love note – simple and classy.
Organise a surprise. For example, pretend that you have to help with the oven cleaning of a good old friend and take him to a place that is special for you both – a boat trip, hot air balloon ride, horse ride or park walk – anything you want.
Just have fun – do something that he is crazy about, but you did not fancy so much. Compromise in the name of love – it will be worth it. May be next time he will do the same for you.
And love gestures must not be shown only one day of the year. You should make every day a Valentine day. Celebrate the love you share 365 days a year.