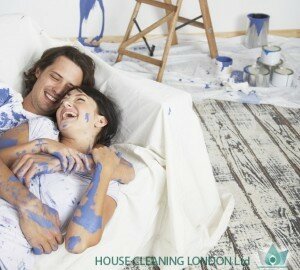 When you move to a new house, you usually face a bunch of problems – pasting tubes, insulation, siding, flooring, painting and etc. You need to decide which room will be a kitchen or a bedroom and so on… Small homes, for example, require some changes in order to be more comfortable and functional. What "moves", however, need to be taken? According to us, it's best for you to follow this scheme:
Step one – building works. This includes uniting balconies with rooms, pushing walls, removing redundant halls and etc. Be careful with the demolition of the walls, check which of them must remain mandatory. Or maybe you prefer to turn the house into a huge space with separate areas? To obtain such a separation, create different levels – for seating, for recreation, for eating. You can add screens, curtains, sliding doors;
Step two – determination of illumination. This is related to chiselling and passage of cables. Central lighting is suitable for places where a full illumination is necessary – for example the hall. In the dining room, the strongest light should be over the table. The living room is good to be illuminated from different points. The lighting in the kitchen must be strong, especially over the sink and the appliances. A good solution is the suspended ceiling with lights. In the bedroom lights are better to be muted. Don't forget the night lamps;
Step three – the flooring. Well, terracotta, marble, parquet or carpet? The answer depends not only on your personal preferences, but also on your financial opportunities. However, we recommend you the first three mentioned above. They are suitable for any room and could be maintained easily. So domestic cleaning won't take much of your valuable time;
Step four – painting the walls. Their colour should harmonise with the colour of the furniture and the floor – a nuance or a contrasting one. Curtains and carpets should match everything else and as a material, and as a colour and style. Still want a beautiful home, right?
Do you have any favourite items? Maybe you love Antiques, paintings or photos? Find a way to include them in the interior. Put a bouquet of flowers or green plants – it may not sound original, but it will liven up the premises, for sure.